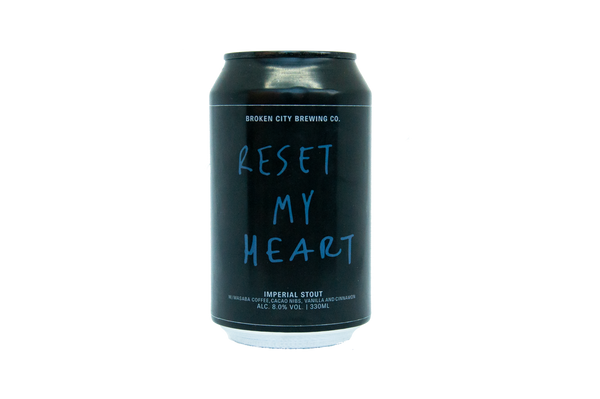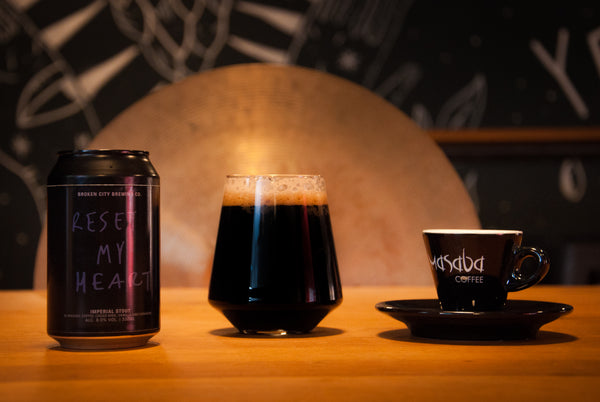 Reset My Heart - Imperial Stout 8.0% abv w/ Masaba Coffee, Cocoa Nibs, Vanilla + Cinnamon
Reset the heart. It is the feeling that is often felt when, closing our eyes, we taste our favorite dessert. At Broken City, we reset our hearts every time we open a can of this imperial stout-style beer. Our friends in Masaba have proposed a blend dedicated to us, which infuses this beer with intriguing fruity notes. You will also find aromas of chocolate from both roasted malts and the generous doses of cocoa beans provided in the recipe. With a full body, while vanilla and cinnamon complete this experience.
Every now and then resetting the heart is good. Do it the right way.
ABV: 8.0% IBU:35 SRM:38